We are the PR department and are responsible for the public appearance of the department. We take care of the social media channels and develop the advertising campaign for the lecture series on the environment every semester. Furthermore, we support our projects with the creation of materials and designs.
Environmental Lecture Series Design & PR
We create the promotional materials for the Environmental Lecture Series to match the respective semester topic. This includes posters, flyers and social media contributions.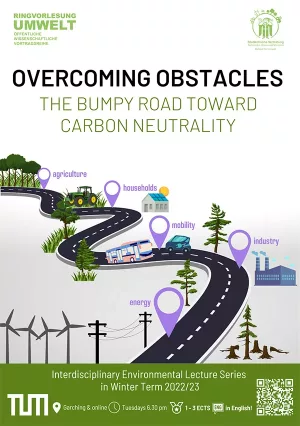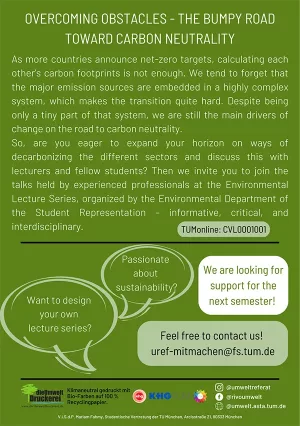 If you want to get creative and help shape the department's image, get in touch! No previous experience is necessary, but we are always happy to hear from people with experience in graphic design and social media.